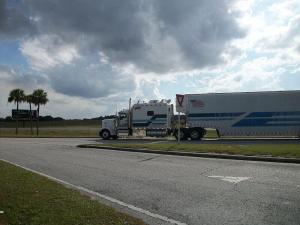 Economy shipping is basically a pretty way of saying "standby auto transport," which is something that few people are really interested in, on the whole. Economy vehicle shipping is when you pay a lower price – the economy price – and hope that a carrier is basically desperate enough to be willing to pick your vehicle up at such a low price. In the car shipping world, carriers choose the highest paying loads that brokers are offering on the routes that they drive on. Brokers, in turn, work to keep prices as low as possible so their customers aren't getting completely hosed by the carrier companies.
If you can't tell, this results in quite a bit of give and take, and usually a lot of haggling.
Auto transport companies work to get your vehicle moved when you want it moved, and most people want it picked up pretty much as soon as possible. There are also many customers who want to get everything set up ahead of time so their vehicle is picked up (or delivered) on a specific date. Rare are the people who just need to move a car but don't really care how long it takes, and fewer are the people who take the absolute cheapest route without regarding how long it will take to get their vehicle moved.
Standard auto transport coast-to-to-coast takes anywhere from 10-14 days from pickup to delivery. That's how long it normally takes a carrier to get across the country, just like it takes you anywhere from 3-5 days to drive your vehicle from coast to coast. Most vehicle shipping companies understand this is a long time to be without a car, so they work hard to get your vehicle picked up within a specific pickup window, which is usually anywhere from 1-7 days from the day you book your order.
Economy shipping, on the other hand, because of its lower price points, can take anywhere from 10-14 days to find a carrier for you – sometimes more – and that doesn't include transit time. Some economy shipping can take a month or more from start to finish. Economy services are available for those who want it, but not all companies will offer it; it's a service that rarely sees an upside and most often results in a frustrated customer and a canceled order. You want to find the best price to get your vehicle moved when you want it moved, so be sure to keep that in mind while searching for a transport company. If you're interested in transporting your vehicle you can fill out our free online car shipping quote form and get an instant auto transport quote. You can book your auto transport order right there online or you can call our toll-free telephone number at 800-600-3750 to speak to one of our live auto shipping service representatives who can answer your questions and explain more about the auto transportation process.