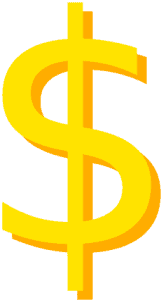 The idea of "cheaper is better" has completely permeated throughout the American culture as to almost be the country's new motto; with stores like Wal-Mart and Target providing cheap goods at cheap prices, many people have been seemingly trapped into an economic condition where they no longer repair things, merely replace them. It is something that has trickled down into almost every facet of American life; from the fuel we buy to the things we eat, we want quick and we want fast.
And so, when it comes to auto transportation, many people who have not shipped a vehicle before go into it with this mindset. This is a bad mindset to be in when it comes to transporting your vehicle, however; the car shipping industry isn't like Wal-Mart, where you can go cheap and get away with an inferior product. In the auto transport industry, low prices lead to bad experiences, and more often than not a lot of hassle.
This is why you need to avoid cheap car shipping quotes. Cheap car transport quotes will lead to a really bad experience more often than not. Why? It's simple. Carriers don't ship the cheapest car on the load board, they ship the highest. They book the highest paying loads, and if your load is going for less than others on the same route, your car will be stuck without a carrier for a while. This can be a major problem if you're pressed for time or you need your car ASAP, as your vehicle will just sit there while carriers pick up other cars going the same way yours is.
Not only that, but many scam artists will give lowball quotes, take your money, then simply book. It's not a matter of not being able to find a carrier for you – they won't even look, they'll just take your money and bail on you. This is much more scarce now than it used to be; thanks to the internet, scam companies are finding it is harder and harder to get away with bait and switch and stealing from customers. They're still out there, but if you stick to certified auto transport companies that are in good standing with the BBB, don't give lowball prices, and have good reviews across the internet, chances are you'll be in good shape. But whatever you do, avoid cheap car transport quotes. If you're interested in transporting your vehicle, you can fill out our free online car shipping quote form and get an instant auto transport quote. You can book your auto transport order right there online or you can call our toll-free telephone number at 800-600-3750 to speak to one of our live auto shipping service representatives who can answer your questions and explain more about the auto transportation process.