Car Shipping
Most people know that "Car Shipping" is a catch all phrase for what is otherwise known as auto transport, auto shipping, car transport, etc.. You will notice driving down the highway new cars being shipped ten at a time presumably to auto dealerships. However, you might drive right past other auto transport carriers who are not hauling ten vehicles of the same make, but rather, a wide variety of makes and models. What is going on here? Well, those cars most probably belong to individuals such as yourself who happen to know that they too can ship a car almost anywhere!
That's right, folks. Not until you need a car shipping service do you even notice them on the road. Then suddenly … they're everywhere. Why is that? Well for starters it makes perfect sense to ship your car instead of driving it a long distance. The price of gasoline, wear and tear on the vehicle, hotel and restaurant bills, and the value of a customer's personal time means that the auto shipping option is quite often a better business decision. It might be cheaper to drive it yourself, but only barely. If one thing goes wrong, a flat tire or busted radiator for example, then the customer will have wished he or she had simply shipped the car.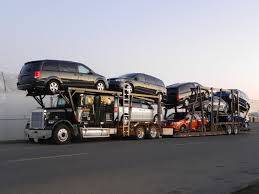 There are numerous other car shipping scenarios, of course. Retirees known as snowbirds need an auto shipping service for the winter months. Parents might prefer to use an auto transporter for their college student because it's a safer method. Lots of people buy and sell cars online using services such as autotrader.com, cars.com, ebay.com, carmax.com, carsdirect.com, and then require the logistics of an auto transport service company to move the vehicle. Sometimes a family member or friend needs to ship a car to another family member or friend. Thousands of people relocate cities every year and will drive one car while shipping the others. The moving companies are often twice the cost of a typical auto transport broker, so choosing a reputable service becomes cost efficient.
Car Shipping companies abound and the customer can become inundated with unwanted solicitations. A typical big mistake customers make is filling out a multiple quote form, unwittingly providing their personal information such as email address and telephone number, which then gets sold to ten hungry and sometimes desperate brokers, who will call and email the consumer incessantly. They beat each other up with insults and low-ball pricing (orders won't ship) to win the customer business. Those auto transport brokers, contrary to the multiple quote website assertions, are not vetted for quality. If the check clears they will get the lead. The disservice to the consumer is enormous.
How To Choose A Car Shipper
What should a car shipping customer do to make sure they choose the right service? Here are  tried and true recommendations:
1. Experience: Over ten years in the auto shipping business is a safer bet. Newer auto transport brokers make rookie mistakes and are often financially unstable. A broker that has survived over ten years is doing something right.
2. Reviews: TransportReviews is the number one car transport industry review board with tens of thousands of consumer reviews on primarily auto shipping brokers and a smitten of carriers. Choose a five star company with at least several hundred reviews. Google + reviews are an excellent source, difficult to manipulate. Pick only five star Google Plus companies. Also check the broker's BBB rating and choose those with an A.
3. Deposit: A reputable company will require a nominal deposit upfront and then go to work for the customer. Weak brokers might spin that they don't require a deposit, but that's only because their cancellation rates are so incredibly high, often a staggering 50-70%, that they cannot keep a merchant credit card gateway account. They spin their financial weakness into a strength which it is not. If a customer has not placed a deposit, have they really hired anybody to ship their car? No, not really.
4. Never Pay Full Amount Upfront: Choose only brokers with a nominal deposit and never pay the full amount upfront. Never! Why? Because auto transport brokers who collect the full amount will try to keep more than their fair share and job out your order on the cheap. They may waste weeks of your time, other expense and aggravation trying to squeeze more out of the lemon. They can do that if they have your full amount upfront but cannot do it if only the deposit. The carrier fee is the most important number. That hard working fellow must have a fair payday or he will not take the job.
5. Door-to-Door Service: It is the fastest and most efficient way of transporting your vehicle. Terminals are horrible options and few people use them anymore. Those auto shipping companies that do will hustle to pick up the car or have the customer drive a long way to drop it off. Once out of your possession the vehicle may sit for many days and weeks before actually getting shipped. If a customer becomes frustrated and asks for it back, the terminal service will charge for pickup and storage charges. The vehicle also gets handled several times which increases the chances for damage. No, avoid the terminals. Door-to-door shipping companies should come as close as they can to your pickup address and do the same on the delivery end. Your vehicle is only out of your possession and control while being transported. That's the best way to ship a car and everybody knows it!
6. Easy Cancellation Policy With Full Refund: A car shipping company with strict cancellation provisions and/or difficult refund terms is not a good option. If your car has not shipped then you are due a full refund. Period. End of discussion. Choose only brokers that offer an easy cancellation policy and full refund.
Which Company Was The First To Provide Auto Transport Quotes Instantly Online?
Direct Express Auto Transport was the first car shipping company to offer an instant online auto transport quote calculator and first did it over ten years ago. We originated it!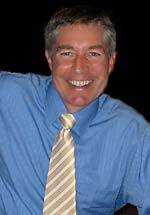 Direct Express Auto Transport is a door-to-door broker that produces accurate auto shipping rates instantly online from any location to any other in the 48 contiguous United States. We do not to ask for any personal information, instead trusting the customer to appreciate the ease of getting a reliable car transport rate and honoring us with their business. We don't stop there. We have also decided that it would only be fair to allow the customer to cancel with a full return of their nominal deposit anytime prior to picking up the vehicle. We never collect the full amount upfront and don't play those games. We never buy leads, do not spam our customers, nor sell their personal information.
We are a five star company on Transportreviews, Google +, TrustPilot, and rated A+ by the Better Business Bureau. We have an outstanding reputation within our industry and have shipped nearly 150,000 vehicles. Experienced? You bet! Please trust your car shipping needs to us. Try our quote calculator here on this page.
us Auto Transport
View Larger Map