Car Shipping Tips: Why You Should Pay A Deposit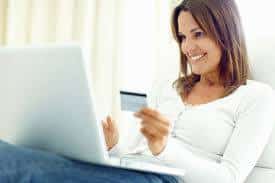 Once a customer has gone online and used our innovative car shipping quote calculator to receive an auto transport rate, he or she can proceed to the order form and complete setting up the shipment. At the end of the vehicle shipping form, we ask for a nominal deposit before accepting the order. Almost all reputable auto transport brokers do it that way for a very good reason. Good faith! And that's good faith on both sides of the equation, the customer and us, the car shipper.
Why We Collect An Auto Transport Deposit
We produce hundreds of quotes every day. Are we supposed to go to work on each one without a good faith payment of serious intent? That could be a colossal waste of our time and energy, as some people might want something for nothing. We only go to work for the serious customers who lay down their money for a service. Some people will double, triple or quadruple auto shipping orders using several brokers. First of all that is self-defeating because truck drivers see that sort of thing on the board and stay away for fear that the vehicle might be gone, picked up by someone else, before they get there. The smartest thing then for a driver to do is to stick with only the cars that are listed once, with only one broker, and that usually happens with the brokers who collect a deposit.
Most people are reluctant to pay more than one deposit for a service, which is actually a good thing. The car shippers are attracted to precisely that vehicle, because it won't be gone when he gets there. The brokers who do not collect a deposit are notoriously wild, listing all sorts of loads that they really don't have agreements on. That can mess up an auto transport customer big time. Those no collect brokers don't care because they didn't collect a deposit, so there is no implied obligation to perform. If the customer hasn't paid a deposit, have they really hired an auto transport broker? Answer, no they haven't. Is there any responsibility to the customer? Well there is, but those guys don't feel it.
So What Is Really Going On With The Car Shipper No Deposits?
Some of those brokers are unable to process credit card transactions. They would collect a deposit if they could, but are so weak financially that they do not qualify for a Merchant Gateway Account. So they put the best face on it and brag that they don't collect deposits. Secretly, they wish that they could, as it would make life so much easier.
Some of the no deposit auto shipper brokers are close to losing their credit card Merchant Gateway accounts due to too many returns and chargebacks. Our cancellation rate is around 10%, which means we do a great job of pricing our orders. Check out our auto transport rate calculator to see that. But there are scores of vehicle shipping brokers who have cancellation rates over 50%. Can you imagine that? We can't. So those brokers who do not really know what they are doing, or mess up the pricing, will wait to see which orders they actually got lucky enough to ship, then charge the deposit. They brag about it, but they secretly detest doing business that way. Too often for them, after making the transport arrangement either the customer changes his mind about shipping, or changes the date, or hasn't the money, or quibbles over price. Do those brokers really want to do business in such a messy way? Not really. They do it because they have little other choice.
Here Is Another Way To Think About It
Do you pay UPS or Federal Express before or after they ship your package?
Do you pay Stub Hub before or after shipping your tickets?
Do you pay Apple Computer before or after shipping your iphone?
The message is that reputable auto transport brokers like us do a very good job performing for customers who have shown enough faith to place a nominal deposit. We in turn go to work in a good faith effort to get the job done. That is the tried and true best method.