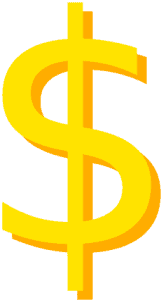 Many auto transport companies will provide discounts for their customers if they meet specific requirements, and are a good way not just for them to gain a few extra sales every day but also for their customers to save some cash on their auto transportation, which is naturally an expensive process. Different auto shippers will provide different discounts, but we'll go through the list of the most common ones in the industry and explain how they can help save you some money on your auto transport.
The most common car shipping discount that companies will give is the military discount. This is a discount for all active (and sometimes retired) military service members. Branch does not usually matter with transportation companies, but usually you will need to have some sort of military ID or else some other way of proving that you are active or retired military.
Another common discount is the senior discount. This is provided for all customers that are considered senior citizens and can be a great way for older customers to save a bit of cash on their auto transportation experience. Many older shippers are known as snowbirds, as many of them will transport vehicles from New England or other cold-winter states down to Florida, to escape the cold, snowy winters. Some shippers will provide snowbird discounts for customers as well.
Some companies may provide discounts for students that are either going off to college for the first time or are transporting their vehicles there, whether it's because you drove it home and need to ship it back to school or your parents bought you a new car or any other reason – if you're a student enrolled in some sort of college, you stand a good chance at getting a car shipping discount.
These are just some of the most common discounts out there that shippers will provide, but there are many shippers that will provide their own discounts based on their customers and the services they provide. You should always talk to your shipping company about the discounts they can provide and if you qualify for any of them. If you're interested in transporting your vehicle, you can fill out our free online car shipping quote form and get an instant auto transport quote. You can book your auto transport order right there online or you can call our toll-free telephone number at 800-600-3750 to speak to one of our live auto shipping service representatives who can answer your questions and explain more about the auto transportation process.