Top US Cities to Ship A Car
Interstate car transport isn't an exact science, but it does have a few principles and best practices that make it much more successful for everyone involved. Among those are the city the car is being shipped from and the city the car is being shipped to. In this guide, our car shipping experts at Direct Express Auto Transport shed a bit of light on why city selection matters so much in interstate car transport. We also provide a few professional suggestions to help make your car shipping experience as effective, efficient and affordable as possible.
Car Shipping To Top American Cities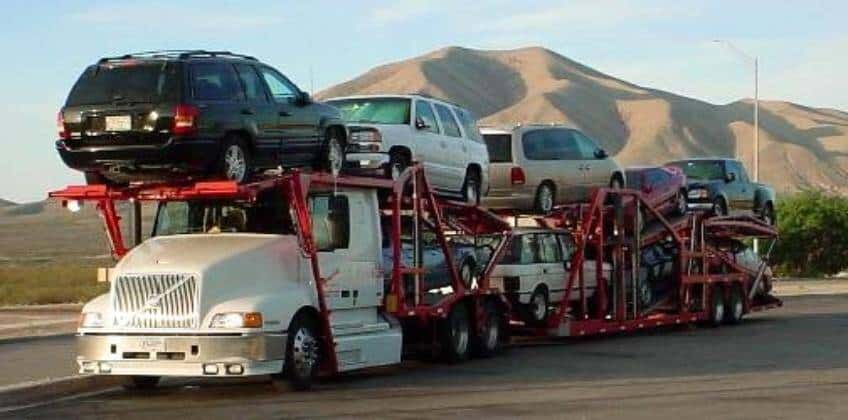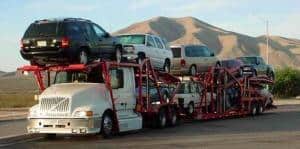 Auto transport carriers are shipping cars, sport utility vehicles, vans and pickup trucks from state to state and city to city. Ideally, a car shipper wants to load up with several vehicles (sometimes ten) in one general area and get on the road to another. The more spread out, the harder it is to accomplish. Time is money and distance is expense. The degree to which an auto transporter can minimize both of those things (time and expense), the more likely he is to save on the bottom line. He needs to make a profit in order to stay in business. Therefore, quite naturally, a car transporter is searching for vehicle loads city to city. Direct Express Auto Transport details here an impressive list of top American cities and towns with the best chance of car shipping success.
The Best Car Shipping Cities: Factors to Consider
Before jumping into our comprehensive list of the best car shipping cities in the United States, we're going to cover important factors to consider when deciding where to ship your car.
Bigger is usually better.

The bigger a city is, the more car shipping clients it will likely contain. Big cities are big stops for today's top car shipping companies, which means shipping to or from them will be "on the way" for car shipping teams, and thus both cheaper and more efficient.

More interstates, more options.

Cities with more major interstate thoroughfares can accommodate more traffic than cities that are less accessible by interstate. These highway-heavy areas are hubs for interstate auto transport.

Seasons change prices and city popularity.

Each season, the amount of cars shipped in a given direction changes. In the winter, many people ship their cars southward towards warmer regions. Demand is high (as are prices) going in that direction. Going the other way, prices are lower.
Top 50 Car Shipping Cities
What are the best cities for auto shipping? The answer is wherever the most people are living. Here are Direct Express Auto Transport's top 50 metropolitan statistical areas for car transport shipments: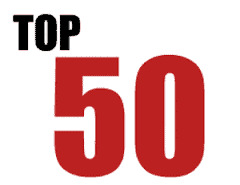 1. New York, New York (NY)
2. Los Angeles, California (CA)
3. Chicago, Illinois (IL)
4. Washington – Baltimore – Arlington area (DC, VA)
5. San Francisco – Oakland – San Jose, California
6. Boston, Massachusetts (MA)
7. Philadelphia, Pennsylvania (PA)
8. Dallas – Fort Worth – Arlington, Texas (TX)
9. Miami – Fort Lauderdale – Port St. Lucie, Florida (FL)
10. Houston, Texas
11. Atlanta, Georgia (GA)
12. Detroit – Warren – Ann Arbor, Michigan (MI)
13. Seattle – Tacoma, Washington (WA)
14. Riverside – San Bernardino, California
15. Phoenix – Mesa – Scottsdale, Arizona (AZ)
16. Minneapolis – St. Paul, Minnesota (MN)
17. Cleveland – Akron – Canton, Ohio (OH)
18. Denver – Aurora, Colorado (CO)
19. San Diego, California
20. Portland, Oregon (OR)
21. Orlando – Daytona Beach, Florida
22. St. Louis, Missouri (MO)
23. Tampa – St. Petersburg – Clearwater, Florida
24. Pittsburgh, Pennsylvania
25. Sacramento, California
26. Charlotte, North Carolina (NC)
27. Kansas City, Missouri
28. Salt Lake City – Provo – Orem, Utah (UT)
29. Columbus, Ohio
30. Indianapolis, Indiana (IN)
31. Las Vegas – Henderson, Nevada (NV)
32. San Antonio, Texas
33. Cincinnati, Ohio
34. Milwaukee – Racine – Janesville, Wisconsin (WI)
35. Raleigh – Durham – Chapel Hill, North Carolina
36. Nashville – Davidson – Murfreesboro, Tennessee (TN)
37. Austin, Texas
38. Virginia Beach – Norfolk, Virginia
39. Greensboro – Winston-Salem, North Carolina
40. Providence, Rhode Island (RI)
41. Jacksonville, Florida
42. Hartford, Connecticut (CT)
43. Louisville, Kentucky (KY)
44. New Orleans – Metairie, Louisiana (LA)
45. Grand Rapids, Michigan
46. Greenville – Spartanburg, South Carolina (SC)
47. Memphis, Tennessee
48. Oklahoma City, Oklahoma (OK)
49. Birmingham, Alabama (AL)
50. Richmond, Virginia
Other Top Car Shipping Cities
Don't see your city or a nearby city on the list above? Don't worry — there are many great car shipping cities that don't quite crack the top 50. If your city is on or near a major highway and numbers in the tens of thousands, certainly hundreds of thousands, then there is an excellent chance that an auto transport carrier is making plans now to ship a car to or from your area.
Top Cities To Ship A Car In Every State
In each state, there are a number of excellent car shipping cities. Below, our interstate vehicle transport professionals here at Direct Express Auto Transport have compiled a list of the top car shipping cities in every state of the union. Find your departure state and your destination state from the list below, and plan your itinerary with a top car shipping city from each.
Birmingham
Huntsville
Mobile
Montgomery
Selma
Tuscaloosa
Anchorage
Fairbanks
Juneau
Flagstaff
Mesa
Phoenix
Scottsdale
Tucson
Fayetteville
Fort Smith
Jonesboro
Little Rock
Texarkana
Anaheim
Bakersfield
Fresno
Long Beach
Los Angeles
Modesto
Oakland
Sacramento
San Diego
San Francisco
San Jose
San Luis Obispo
San Rafael
Santa Ana
Santa Barbara
Santa Rosa
Riverside
Aurora
Boulder
Colorado Springs
Denver
Fort Collins
Danbury
Hartford
New Haven
Dover
Wilmington
Boca Raton
Clearwater
Daytona Beach
Fort Lauderdale
Fort Myers
Gainesville
Jacksonville
Kissimmee
Miami
Melbourne
Naples
Ocala
Orlando
Panama City
Pensacola
Sarasota
St. Petersburg
Tallahassee
Tampa
Athens
Atlanta
Macon
Marietta
Honolulu
Maui
Boise
Champaign
Chicago
Davenport
East St. Louis
Naperville
Peoria
Rockford
Springfield
Bloomington
Fort Wayne
Gary
Indianapolis
Lafayette
Muncie
Cedar Rapids
Des Moines
Iowa City
Sioux City
Kansas City
Lawrence
Wichita
Covington
Lexington
Louisville
Baton Rouge
Metairie
New Orleans
Shreveport
Bangor
Portland
Annapolis
Baltimore
Towson
Boston
Brookline
Cambridge
Cape Cod
Plymouth
Salem
Springfield
Worcester
Ann Arbor
Auburn Hills
Cadillac
Dearborn
Detroit
Flint
Grand Rapids
Kalamazoo
Lansing
Southfield
Troy
Bloomington
Minneapolis
Rochester
Saint Paul
Biloxi
Jackson
Olive Branch
Vicksburg
Columbia
Independence
Kansas City
Saint Louis
Springfield
Butte
Billings
Bozeman
Great Falls
Missoula
Lincoln
Omaha
Henderson
Las Vegas
Reno
Sparks
Concord
Manchester
Asbury Park
Atlantic City
Camden
Cherry Hill
Freehold
Long Branch
Newark
Princeton
Toms River
Trenton
Albuquerque
Santa Fe
Albany
Bronx
Brooklyn
Buffalo
Manhattan
New York
Queens
Staten Island
Yonkers
Charlotte
Durham
Fayetteville
Greensboro
Raleigh
Winston-Salem
Fargo
Minot
Akron
Canton
Cincinnati
Cleveland
Columbus
Dayton
Sandusky
Toledo
Warren
Youngstown
Norman
Oklahoma City
Tulsa
Beaverton
Eugene
Medford
Portland
Salem
Allentown
Harrisburg
Lancaster
Pittsburgh
Philadelphia
Reading
Scranton
Charleston
Columbia
Rock Hill
Rapid City
Sioux Falls
Chattanooga
Clarksville
Franklin
Jackson
Knoxville
Memphis
Nashville
Amarillo
Austin
Abilene
Beaumont
Brownsville
College Station
Corpus Christi
Dallas
El Paso
Fort Worth
Galveston
Houston
Katy
Laredo
Lubbock
McAllen
Midland
San Antonio
Waco
Logan
Ogden
Park City
Provo
Salt Lake City
Sandy
Burlington
Montpelier
Alexandria
Arlington
Chesapeake
Lynchburg
Newport News
Norfolk
Richmond
Virginia Beach
Everett
Olympia
Seattle
Tacoma
Vancouver
Charleston
Huntington
Morgantown
Parkersburg
Appleton
Eau Claire
Green Bay
Janesville
Madison
Milwaukee
Racine
Casper
Cheyenne
Jackson Hole
Laramie
Ship Nationwide with Our Team at Direct Express Auto Transport
For the finest nationwide car shipping at some of the industry's most affordable prices, there is no better choice than our team here at Direct Express Auto Transport. We use cutting-edge logistics combined with our extensive network of shipping providers to deliver affordable car shipping quotes from all of the nation's top car shipping cities, and then some. As the original founders of the Online Quote Calculator, we stand behind our interstate car shipping rates. Follow the link above to get an accurate, 100%-transparent quote from our team in seconds.
Rates aren't the only thing we do right around here. We also work diligently to ensure the highest safety and efficiency for each and every car shipping reservation we book. Here, our industry-leading logistics help us out yet again. We're able to put together the fastest and safest routes using data and years of proven experience in the field. The results? They speak for themselves. Read reviews from real customers to see why we've earned an excellent 5-star rating on Trustpilot and thousands of happy vehicle owners nationwide. Want to learn more about car shipping? Head over to our blog for helpful car shipping resources, or contact our team directly to have your questions answered. Ready to book with our car shipping experts? Start with our Online Quote Calculator to get a quote and ship your car with us today!
United States Auto Transport
View Larger Map