Birmingham, Alabama Car Shipping Quotes To & From
Birmingham, Alabama with a metropolitan population of 1,128,047 (2010 census) holds nearly one out of every four people in the state. It is easily the largest city in Alabama and a fantastic place for auto shipping services. The reason why you don't read or hear about Birmingham during the Civil War is because it simply didn't exist. Kinda weird, right?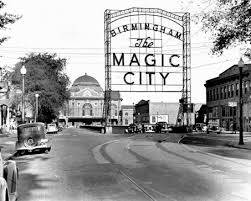 A city that is that big now – just all of a sudden popping up out of nowhere in the post-Reconstruction South is amazing. There was a tiny farm town named Elyton, which they combined with a couple other small farm towns, and borrowing from the regions historical English roots they decided to name the new creation after Birmingham, England. That's a little surprising because the English had been given the boot in America 100 years prior, so paying any kind of homage to that country takes a fellow back. Obviously there was a warm, fuzzy feeling that still persisted toward the English, but rest assured those lads would never reciprocate. Regardless, Birmingham, Alabama … the American version … just took off.
Birmingham during the Industrial Revolution in the late 19th Century blossomed into a southern version of Pittsburgh, Pennsylvania, with a heavy concentration in the iron, steel and railroad industry. They called it, "The Magic City", and like its northern Yankee competitor, Birmingham became a vital economic center in the south. It did not rival Atlanta so much as complimented it. Together Birmingham and Atlanta became the economic and cultural backbone to the New South.
Roll Tide Roll!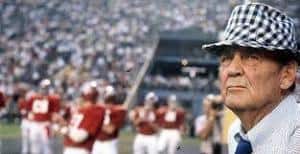 As any outsider can tell you, the University of Alabama football fans are vociferous supporters of their Crimson Tide team. Roll Tide, Roll just rolls off the tongue and is a mantra for many a national championship. You might say football in Alabama is like a religion, and nobody but nobody is revered as much as Paul "Bear" Bryant – sorry Nick Saban, we like and respect you but you're not Bear Bryant.
Getting to and around Birmingham, Alabama is relatively easy for auto transport carriers. I-65 cuts through downtown Birmingham on a straight north-south line from Huntsville to Montgomery. I-20 scoots over from Atlanta, thank you very much. I-59 comes out of nowhere to connect Chattanooga. I-459 makes a half south-east circle around Birmingham, almost suggesting that somebody changed their mind about doing the other half on the opposite side of town. I-20 continues on to Tuscaloosa and then Mississippi. Nobody is sure what I-22 is doing but the rumor is that it heads to Memphis, Tennessee. When it comes to Alabama, most every major road connects to Birmingham.
Direct Express Auto Transport services the entire south and most certainly Birmingham, Alabama with our original instant auto transport quote calculator. Try it here today on this page.
[google_map]Birmingham, AL[/google_map]
More helpful links about Birmingham, AL
Nearby Birmingham Area Cities and Towns
Sorted in order of population as of the estimated 2013 Census