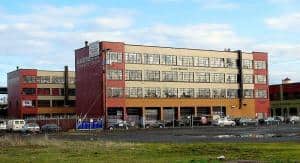 There are literally thousands of different auto transport companies out there that you can book with to transport your car, but only a fraction of those companies are actually legitimate companies that will actually do the work to get your car moved. It is a sad thing to say that our industry is full of scammers, but that's something that a lot of different industries have. Regardless, being able to spot the real guys from the sharks is something you need to know.
One of the easiest ways to tell a scam company from a real one is by how they take their deposit. The best auto transport companies will usually take a credit card number upon booking and then charge it when they either find a carrier to transport your car or when your vehicle is physically picked up, while scammers will charge your card up front when you book and then leave your vehicle to rot. Of course, there are some legitimate companies who take a deposit at booking; the best way to know for sure is to use a review-based website like www.transportreviews.com, which can help you find which companies you're looking at are good and which ones aren't.
That brings us nicely into our next point: the best companies out there pride themselves on quality customer reviews, and work harder to make sure that customers are more willing to leave them a 5 star review on review websites. It's easy to tell which companies are legit – look at their ratings over the past few months or years and see how well they've done. Some of the best companies, however, still have some blemishes on their report cards simply because you can't please everyone, but if a majority of their reviews are glowing then chances are they're a good company.
And, of course, the best companies often have been around for years and years. The auto transport industry is a brutal business, and companies pop up and go under quite often. It's a make-or-break industry in almost every sense of the word, and longevity usually means that that company is legitimate and knows what they are doing. You should always review all your prospective auto transport companies to find the best of them. If you're interested in transporting your vehicle, you can fill out our free online car shipping quote form and get an instant auto transport quote. You can book your auto transport order right there online or you can call our toll-free telephone number at 800-600-3750 to speak to one of our live auto shipping service representatives who can answer your questions and explain more about the auto transportation process.