The auto transport quote was taken to a new level by Direct Express Auto Transport in 2004. Nobody but nobody in the auto shipping business had previously produced a single auto transport quote instantly online for the consumer. We were the first and provided an auto transport quote free, requiring no personal information. Can you believe that we did not ask for the customer's name, telephone number or email address before producing an auto transport quote? Competitors thought we were crazy. They had forms longer than your arm and 14 page contracts that made a customer dizzy. No way they were providing an auto transport quote without the ability to hound the customer. The heck with all that, we figured. It took a long time to build because this is a big country, but we rolled out in 2004 the very first online auto transport quote engine and never looked back.
Over the years, Direct Express Auto Transport has refined how we produce the shipping quotes. There are many factors that come into play:
1. The size of the vehicle being shipped is vitally important as our auto transport quote calculator ascribes a mathematical weight to each make and model automobile, SUV, pickup truck, passenger van and more.
2. The origin and destination locations are key to timeliness. If both are well populated, our auto transport quote is likely very competitive and offers three levels of service; Standard, Expedited and Rush. However, if either location is remote, our auto transport quote calculator adds a little extra to lure a driver to the remote location and make it worth his while.
3. Seasonal fluctuations play a major role in our auto transport quote calculations. Supply and demand for truck space are important and we adjust as the seasons change. The major seasonal events that can affect our auto transport quote are: Post New Year's Holiday with "snowbirds" flocking to warmer southern states; Winter weather in the northern states; Spring thaw and return of "snowbirds" to the north; College kids returning home in late Spring; Families relocating in the summer; College kids going back to school in the Fall; Grandma and Grandpa heading south for the winter. All these things and more can push the auto transport quote up or down depending upon route direction and season.
An Instant Auto Transport Quote Means Just That
According to Webster, the word instant means, "happening or done without delay". That is what we do when our auto transport quote calculator produces an instant price online after answering five non-personal questions: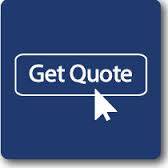 1. Where are you shipping your car from?
2. Where are you shipping your vehicle to?
3. What is the year, make and model of your automobile?
4. Does your vehicle run, or not?
5. What type of auto shipping trailer do you prefer, Open or Enclosed?
That is all that is necessary. Any web site that requires personal information before producing an auto transport quote is doing so with the intention of either selling the customer's personal information to others for a profit, or plan on pestering the consumer for their business. Be wary of both.
Auto Transport Quote Tip:
Do Not Enter Personal Information On Any Site To Receive Quotes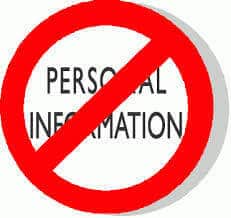 There are numerous multiple auto transport quote lead providers who design their web sites to make themselves appear to be auto transport brokers, as if they are in the business. They are not. Actually most of the owners of such sites tried and failed, and their web site position is the last remnant of a bankrupt enterprise. The unsuspecting consumer innocently provides his email address and worse still, telephone number, and then comes to find out that the web site they were on does not provide an "instant" auto transport quote, but rather, has sold the personal information to as many as ten hungry brokers. What happens next is disturbing to say the least. The ten auto transport brokers are buying leads because they do not have enough traffic to their web sites. They typically pay anywhere from $1.00 to $3.00 per lead. They race one another to reach the customer via email or telephone call to provide an auto transport quote. Remember this was not instant, now was it? Once they have the customer on the phone and knowing that 9 other brokers will soon be calling, the desperate auto transport broker often uses scare tactics to ward off the competition. The customer does not know who or what to believe. Most likely they are right about one-another, as the multiple auto transport quote lead providers create a low-ball situation because the customer is naturally attracted to the most competitive price and nonsensical guarantees of things the broker cannot control. Rumor has it that nearly 50% of the multiple auto transport quote lead provider sales end in cancellations. The brokers who buy leads are notorious for their bait and switch tactics. It all starts with a fake or misleading multiple auto transport quote web site.
The Direct Express Auto Transport Method
We have found that carriers do not like waiting for a check. Cash or something liquid like a money order is what makes them jump. They know with the Direct Express Auto Transport customer loads that they will be compensated immediately upon delivery for services rendered. Our method of collecting a nominal deposit via credit card with the balance owed the driver or carrier upon delivery in cash, means our vehicle shipments go faster and smoother than any other method. It is tried and true. Only makes sense, right?
Collecting the full amount upfront would slow things down as carriers are not attracted to those vehicles. Why? Because auto transport carriers dislike waiting to be paid and know that sometimes the broker will stiff them. So they avoid those brokers if at all possible.
Auto shipping brokers who do not collect any upfront fee or deposit only do so because they fear losing their credit card Merchant Gateway access. If cancellations, returns and chargebacks are too high, the Merchant Gateway eliminates their access. It is usually a sign of weakness when a broker says he does not want a deposit. Be careful of him. Think of it this way, if you haven't paid a fee for services, have you really hired anybody? No you haven't. And any negative review on any board will be removed because the broker will claim they were never hired. Clever, right? There is a common board for advertising customer vehicles for shipment called Central Dispatch. It was created by Wayne Harris in 1996. His novel idea and high personal integrity drove his company to dominate the car transport industry. Mr. Harris has since sold Central Dispatch for a tidy sum but his legacy lives on. Brokers are not allowed to post vehicles on CentralDispatch without a contract or agreement in writing, which means an exchange of money for services. All reputable auto transport brokers collect a deposit. Period.
To learn more about how to get an auto transport quote, please go here.