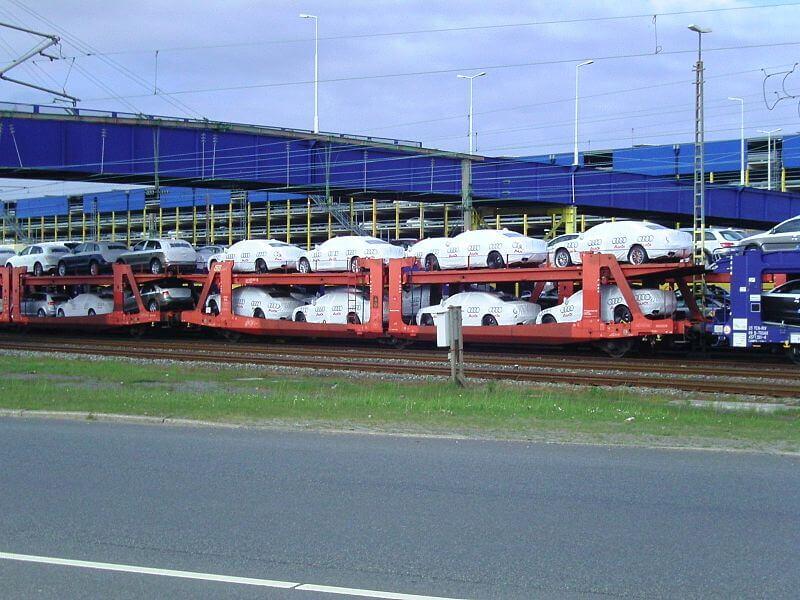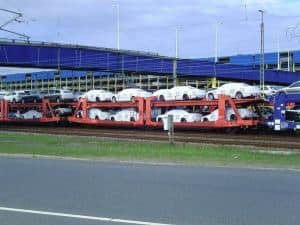 When was the last time you saw a freight train loaded up with cars? Now when was the last time you saw a vehicle trailer on the highway hauling different makes and models? The first sight is rare, the second is common – that tells you something important about the car shipping industry.
Auto transport by rail is a dying part of the car shipping industry. As sad as that is, it's a basic fact, and there are several reasons as to why it is slowly being replaced by transport by truck. The very first and most important reason, however, is that railroad transportation in general is dying – the railroads had their heyday, but they are slowly disappearing now as more and more companies begin to turn to alternative methods that are faster and cheaper than moving along the rails.
There are lots of other explanations for the demise of auto transport by rail (which we will explore below), but this industry is in decline for one simple reason: customers don't like it. Given the choice between auto transport by rail and auto transport by truck, they consistently choose trucks. And that preference has only gotten stronger over time. People have the option to ship their car, truck, van, SUV, or collector car by rail. But they choose not to. Once you dive into the details, it's easy to understand why.
Why You Should NOT Transport Your Car by Train
Before you decide how to transport your car, ask yourself why you are shipping instead of driving? Either you can't drive your vehicle for some reason, or you would rather not. Either way, you want to get whatever you drive from your current location to another part of the country as easily as possible. When that's your priority, auto transport by rail almost NEVER looks like the best option. Here's what kind of headaches you can expect when you try to transport your car by rail:
Flexibility – There are over 4 million miles of roads across all 50 states, compared to around 140,000 miles of freight railways. The point is that trucks can go a lot of places that trains can't. When you transport your car by train, you're much more limited in terms of drop off and pickup locations. You will have to go farther out of your way, so far in some cases that it's a trip of its own. The fact that trains are confined to train tracks and predetermined routes makes this an inflexible option for auto transport. In many cases, the limitations make vehicle shipping feel like a hassle instead of a solution.
Accessibility – The roads are open to anyone, but the rails take all kinds of special permission to run on. For that reason, there are simply fewer companies that handle auto transport by rail. Worse, the companies that do exist cater primarily to publicly-owned vehicles (eg. government shipments) or else major private shippers like automakers and car dealerships. When you try to transport your car by rail, you might find it's not even an option available to you. But that's good news! Because, as you will learn, it's never the best option for auto transport.
Scheduling – Trains move slowly and spend a lot of time standing still. They also rarely go in a straight line between two points. In fact, it might take multiple different trains to get your vehicle from one part of the country to another. This explains why auto transport by rail takes longer than other options, often much longer. If you're in a hurry to get your car from Point A to Point B, don't depend on a train to get it there. And if you're looking for flexibility in terms of scheduling, expect the rail freight options to disappoint.
Cost – Think of how many resources it takes to operate a train compared to operating a truck. If you're shipping enough vehicles, dozens, it makes sense to use something like a train. But if you only need to ship one vehicle, or a few, you will pay a premium price to get a spot on a train compared to a spot on a truck. There might also be additional costs when you transport your car by train. For instance, if your vehicle lands in a distant railyard, you may end up paying a logistics company to put the vehicle on a trailer and get it to your location. Don't rely on auto transport by rail to help you keep shipping costs in check.
Limitations – Due to railway safety regulations, you're not allowed to carry anything inside your car when you ship it on a train. That means you will need to empty out your cabin and trunk, then take all your car-related stuff with you to your destination. This might not sound like a big deal, but it creates a lot of extra work for you, along with another detail to keep track of while traveling. With auto transport by truck, you can keep items in the cabin as long as they're secured. You can also usually keep a piece of luggage in the trunk. This is just one more reason that trying to transport your car by train looks like a less-than-appealing option.
Direct Express Auto Transport – The Better Option
The weaknesses of auto transport by train are the strengths of auto transport by truck. Vehicle haulers are more flexible, so much that they can practically provide door-to-door transport anywhere in the lower 48 states. There are tons of qualified haulers on the road, giving you lots of options in terms of scheduling, costs, routes, and even trailer types (open-air or enclosed?). You accomplish the same thing – getting your vehicle someplace without driving it yourself – but you invest a lot less time, stress, and probably money along the way. The choice between train and truck isn't a choice at all.
Arrange a shipment by truck with the help of Direct Express Auto Transport. Use our car shipping quote calculator to quickly connect with the industry's top vehicle haulers. Pick one to take your shipment, and now you're set. Auto transport by truck was already the best option, and we made it even better. Get your quote today, at no cost or obligation, and feel free to request a quote anytime you're curious about auto shipping options. You'll be intrigued.